When it became obvious Australia would go into a Coronavirus lockdown and staff needed to work from home if businesses were to remain viable, the team at Sunshine Coast's personal injury firm Brandon & Gullo Lawyers scrambled to find solutions to make the process easier for their team.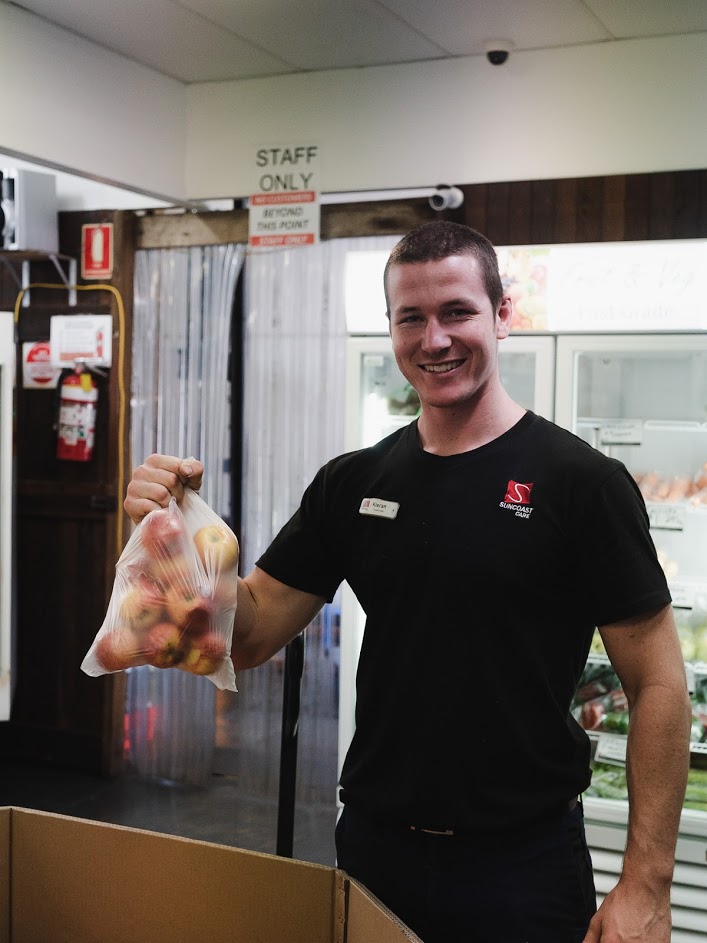 What they didn't know at the time, was one of their decisions would not only have major consequences for their business and their staff, but it would also mean they were helping to create a new income stream for one Sunshine Coast non-profit organisation.
Brandon & Gullo Director, Ashley Gullo, explained that the company needed to find systems it could implement quickly and turned to Coast computer pro Graeme Campbell who had recently established Freedom Broadband, a Coast-based internet and phone provider.
While great service is the cornerstone of the business, Graeme and the team also knew they wanted to do more for their community. So they established the Social Impact Program allowing each customer – residential or commercial – to nominate a community group which would receive a $5 donation from Freedom for each month they are under contract with them.
"We had worked with Graeme before when we relocated our business premises in 2018 after being told by our telco it would take six weeks to get us connected," Gullo explained. "Apparently, they had 'parked' our move request despite it being made in plenty of time. I reached out to Graeme and he managed to get us online and operating on the day we moved so I knew that was who we wanted to deal with.
"Moving forward to the COVID-19 lockdown and the need to transition our team to working from home, Graeme was available, proactive and created a brilliant solution for us. The system he designed for us is one which served us well through lockdown period keeping our team connected and seamlessly serving our clients, and one we will continue to use on an ongoing basis giving our team flexibility whether working remotely or in the office.
"Graeme has assisted in giving Brandon & Gullo Lawyers a level of certainty that we can continue to trade and provide consistent legal services to our clients even in a total lockdown. Having someone who is astute and involved and understands our business and looks for ways to help us consistently improve and evolve (and protect our system) has been a real blessing."
Gullo said while the service provided by Freedom Broadband was reason enough to switch to their service, the company's Social Impact Program also offered a "feel good" incentive which was rewarding in and of itself.
"We also love the charitable heartbeat of Freedom Broadband," he added. "Rather than taking all of their profits, they take great pride in sharing generously with worthy local causes.
"We have chosen to support as our charity Suncoast Care. They do outstanding work on the Sunshine Coast feeding families in need. There is not a week that goes by that Suncoast Care doesn't provide emergency food relief to families. That's important to us and we are pleased to be able to support their ongoing great work via our Freedom Broadband account."
Director of Suncoast Care, Brian Bakes, said the donations were a fantastic way for the organisation to earn passive income, helping to fund some of the programs it delivers to the community.
Suncoast Care provides a low-cost grocery shop enabling its shoppers from within the community to purchase food at a reduced cost so they can still pay other bills. The organisation also offers emergency relief to people in financial hardship, free food for school breakfast programs and programs to support victims of domestic violence.
"At Suncoast Care, donations play a  huge part in us being able to serve our community as we give away a lot of food to schools and community centres and the Soup Kitchen we oversee," Bakes continued. "Without donations we would have to pull back what we give to the community. The money we receive from Freedom Broadband under its Social Impact Program goes directly to the purchase and delivery of food to those in need in the community.
"Many people in our community would give more in donations if they knew the funds were going to help a worthy cause. What Freedom is doing is joining the dots between Not for Profits and donations and we are very grateful for that."
Bakes said Suncoast Care has now switched providers and is itself a customer of Freedom Broadband.
If you would like to know more about Freedom Broadband and its Social Impact Program, visit the website freedombroadband.com.au or call 1300 163 180.