Change your internet provider and help change the world.
Freedom Broadband Charity Partners
The heartbeat of Freedom Broadband is others.
We exist to first and foremost give people an incredible experience with their Internet Service Provider. Secondly, we exist to make a difference in the lives of others. We do this by donating $5 per month from every NBN service to our customer's selected charity (out of a list of about 40 charities). The idea behind this is that Charities do amazing things, but are often distracted by the need to fundraise etc. We want to help develop sustainable revenue streams for charities to release them to get on and do what they do best – help people.
So here are some of the charities that we currently support.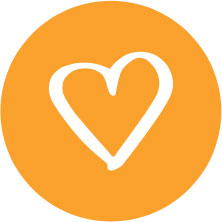 Creating financial solutions.
If there's one thing we're all about, it's helping charities succeed in their mission. We know how hard it can be for great organisations like yours to generate the income needed to fund the amazing work you do.
Having direct experience with this exact problem inspired us to create a solution – Freedom Broadband.
When your organisation partners with us, it's our mission to help you succeed in raising the funds you need. We do this by arming you with the tools and resources required to get your supporters to switch their internet connection and become your Freedom Donors.
Switching to freedom is simple.
Click the contact us button and fill out the form.
Our team will make sure that your chosen service is available at your address and will then contact you to ensure that the transition is as smooth as possible. You can expect to hear from us within 4 business hours.
Once you're connected you'll enjoy an excellent connection, great support, and your donations will begin flowing through to your chosen charity.
Just want to do a big shoutout to Freedom Broadband for the internet service we have. The service has been fantastic and faultless. I appreciated the guys delivering the modem and ensuring we were all connected. We do a lot of Zoom calls and most of our data is in the cloud, so it's important for us to have a reliable service. So, thanks Freedom for the service you provide. If you are looking for NBN anywhere in Australia, hit up Freedom Broadband team, they'll look after you.
Ashton Wood
DV Safe Phones
We have been with Freedom Broadband, since it's inception, both in our home and in our business. We have different plans based on our usage and the recommendations from the team. For us, from a tech experience and a reliability experience it's been fantastic. We had a few issues with our Fibre to the node connection and we also have an old house, so for my family and I, (I have teenagers who are in into gaming), reliability is absolutely important in terms of upload and download speeds. Freedom is very affordable and very competitive. Also, it's great that we can just pick up the phone and things are resolved straight away. I am not talking to someone who doesn't understand what I am trying to say, I am talking to someone who is local, listens and understands. Having that reliability of service is first and foremost, secondly that we are getting the speeds that we were promised and thirdly, if we do have any issues or questions, that they are resolved or answered straight away. Freedom Broadband ticks all those boxes. At our office, we have been with Freedom for 3 years and it hasn't missed a beat, and we have multiple users on the network, all the time. It's just been fantastic. Why would you look anywhere else? Really your name is perfect because it's given us the Freedom that we were looking for. Freedom is all about choice and being able to do the things you want to do without restriction. And that's what Freedom gives us.
Danny Buxton
Home + Business
The reason I switched was because Freedom was a local company here on the Sunshine Coast. I found the changeover to be seamless. The modem was delivered, the connection was immediate, and the speed has been fantastic. I really like that $5 a month goes toward a charity, and I have chosen Destiny Rescue, which is a great charity working to solve child slavery in Southeast Asia. I love the fact that through my NBN service, I can give back to the community through Destiny Rescue.
Dion Kingi
Kingi Constructions
So Freedom was recommend to me by a friend who had recently switched over to them and had been impressed with the service. And I have had exactly the same fantastic service, with always returned phone calls immediately, if not answered straight away. The service that I have here in my house, that services, my computer, phone, ipad and TV is excellent, and Peter from Freedom also organised a new mobile phone service for me. All of it has worked perfectly and I haven't had a single problem. I am happy to recommend them to anyone who is considering using their services.
Gil Knight
Home Internet